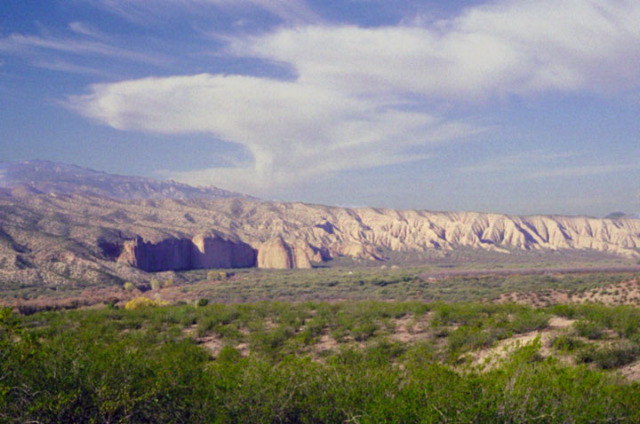 The San Pedro Valley has been dropped as a possible route for the I-10 Bypass. The CWG thanks everyone who has helped us. We couldn't have done it without your help. The CWG wants to bring attention to the SunZia transmission line project that may affect the valley. Please see the Cascabel Working Group Website for more on this.


A small group of thoughtful people could change the world. Indeed, it's the only thing that ever has

. ~Margaret Mead

Please see our Update page for the latest information on the feasibility study and current activities and press releases of the Cascabel Working Group.

Although the bypass has been dropped for our specific area, we will continue to update this website with information about the status of the I-10 bypass study and other issues in the valley.


This site was created by the Cascabel Working group and is intended to provide publicly available information about the proposed I-10 bypass for Tucson and Phoenix.


Background:
In late 2006, a Phoenix/Tucson I-10 bypass was proposed by Si Schorr who represents Pima County on the State Transportation Board. The proposed bypass would allow trucks and other traffic to avoid the Phoenix and Tucson metro areas. Schorr proposed that the Arizona Department of Transportation (ADOT) study the feasibilty of a bypass that would connect to I-10 near Willcox and run north of Tucson, connecting to I-10 west of Phoenix. The purpose of this site is to provide publicly available information about the bypass.

In May, the first round of public "listening sessions" were held in Benson, Tucson, Eloy, and Buckeye AZ. The second round is taking place in November and December of 2007. URS, the consulting company who is doing the study is currently accepting written comments on the bypass. We encourage people to make comments as soon as possible so they can be included in the final study. The ADOT comment form can be found in the ADOT Information section of this site. We have a link directly to their webpage that has an electronic form you can submit online. Please visit the ADOT section of our website for more information.


Please feel free to email us any web links or relevant files that you feel should be included on this site.


Who is Si Schorr?

ADOT Project Summary
ADOT provides a summary of the project on their website as follows:



The Interstate 10 (I-10) Phoenix/Tucson Bypass Study is a preliminary assessment of the need and feasibility for a new transportation corridor that would provide an alternative to I-10, from the Buckeye area to eastern Arizona. A new corridor could be an optional route for travelers who don't need to go through the Phoenix and Tucson metropolitan areas. Purposes of a new highway, if needed, would include the following:

* Provide an alternative route to I-10 to relieve traffic congestion in the Tucson and Phoenix metropolitan areas.
* Provide a shorter, faster east-west route through Arizona that would attract through-trucks and other traffic from I-10.
* Provide a new route that offers an alternative path for I-10 traffic during construction, maintenance and incidents.
* Provide a new east-west transportation corridor in Arizona to serve the expected rapid population growth and land development.



Note: For an excellent argument against each of these statements please see Jon Sjogren's letter to ADOT.

Cascabel Working Group Mission Statement:
The Cascabel Working Group (CWG) is composed of residents and land owners of the Middle San Pedro Valley (roughly from the Tres Alamos Wash Bridge to the San Manuel city limits) who have voluntarily joined together to oppose routing an interstate highway through the San Pedro Valley. The CWG has three goals:

To communicate the extent of the opposition of Valley residents and landowners to an interstate through the San Pedro Valley,
To provide information about the Valley and the Arizona Department of Transportation I-10 Tucson/Phoenix Bypass study to those who wish to become involved in the process, and
To present data and arguments about environmental, archaeological, recreational, economic and other features of the Valley that make building an interstate through this route unfeasible or undesirable.
To facilitate these goals, the CWG maintains a listserve (subscribe at: Cascabelworkinggroup-subscribe@yahoogroups.com) for its membership and any other interested parties, and a public web page (http://www.i10bypassinfo.us) to provide information about the process and the Valley. The CWG also pursues a wide range of other activities to accomplish its purposes.

CWG and its members work with other people and organizations that have broader agendas, but who share the three goals above. However, CWG, its official statements and its spokespeople remain focused on these immediate goals. By restricting our focus, CWG hopes to include Valley residents and land owners who have varying opinions on such broader matters (e.g., the advisability of an interstate bypass in other locations, other possible solutions to Arizona's transportation problems, local land management, Cochise County's maintenance of the current Cascabel Road, wider environmental protection for the San Pedro River). Of course, individual members of CWG are free to take positions on these wider issues, acting as individuals rather than as representatives of CWG.


---